Car Accident Lawyers in Jacksonville, FL
If you've been hurt, you need an attorney who cares
Car accidents happen fast, and you may not know exactly what happened. The motorist who hit you may have been texting or asleep at the wheel. You may have been hurt because of a defect in your vehicle or a problem with the road. The cause isn't always clear, liability may be disputed, and the police or the other motorist may even try to blame the accident on you.
What you do know is that you're hurting – and facing serious challenges. Dealing with insurance companies is never easy. Neither is getting the medical care you need. That's why an experienced Jacksonville car accident lawyer can make a huge difference. That's why you need to call The Law Firm of Pajcic & Pajcic.
For over 45 years, our law firm has been serving people hurt in serious car accidents in Jacksonville and throughout Florida. We have the experience and resources needed to handle the insurance companies. And most importantly, we always make it our first priority to help our clients recover.
After a car accident, make our law firm your first call
You need to do a few things when you're in a car accident: call the police, exchange car insurance information with the other driver, get medical attention, and call a lawyer before you talk to an insurance carrier. When you contact Pajcic & Pajcic to discuss your car accident, we'll listen. Our compassionate Jacksonville car accident attorneys will seek to understand how the accident has affected your life, and we'll conduct a thorough investigation to find the evidence needed to help you recover. We pore over police reports and take legal action to secure evidence.
A serious injury can affect every aspect of your life, especially if you have damage to the brain or spine or chronic symptoms such as lower back pain. You need full compensation to be made whole again, and our job is to advocate for the full amount you deserve. We have decades of experience finding ways for our clients to get fair compensation – often in excess of the available insurance coverage – and we have the case results to prove it.
If you've been hurt in a car accident, you need our Jacksonville injury lawyers on your side. You need Pajcic & Pajcic. We would be honored to meet with you for a free consultation. Call 904-358-8881 today. If you can't come to our law office in Jacksonville, we'll come to you.
How do car accidents cause injury?
When a road accident occurs, there are three separate collisions that happen in quick succession. First, there is the vehicle collision, in which the car itself hits an object or another vehicle and comes to a sudden stop. Second is the human collision, in which the bodies of the people inside the car keep moving until they hit something – for instance, the dashboard, steering wheel, windshield, a seat, the air bag, or another person. Finally, there is the internal collision, where the internal organs keep moving inside the body until they hit bone.
These three collisions are why car accidents can cause significant bodily injuries, even at relatively low speeds, and sometimes those injuries are hidden. That's why you need to get checked out in a hospital emergency room, urgent care center, or by your primary care provider as soon as possible after a traffic crash, even if you feel fine. Some common car accident injuries can get worse if they go undiagnosed; for example, if you have a concussion (which is possible even if you didn't hit your head), you are at risk of a potentially life-threatening complication called second impact syndrome if you sustain another concussion before the first one heals.
Seeing a doctor also creates a record of your injuries, which is a critical part of your personal injury claim. The longer you wait to get medical attention, the easier it is for the insurance company to argue that your injuries weren't actually sustained in the accident. When you get medical help, you're starting a paper trail that you can then use to support your claim for damages (financial compensation) for what you've lost.
We understand the impact of car accident injuries
The accident itself may have been over in moments, but the effects it had on your body can last a long time, even a lifetime. We represent victims of all types of car accident injuries, including:
Concussions and traumatic brain injuries (TBI)
A car crash can cause a brain injury when an occupant's head hits the dashboard, windshield, window, steering wheel, or another part of the car. More serious accidents may involve an object, such as part of a vehicle or a piece of cargo, penetrating the skull. That said, you don't have to hit your head or be struck by an object to sustain a concussion in a car accident. Any sufficiently violent forward and backward movement of the head can cause the brain to hit the inside of the skull.
Severe brain injuries can cause permanent disability and require round-the-clock care for the survivor. Even less serious injuries can still hamper your ability to work, care for your family, and enjoy life. Traumatic brain injuries can affect your ability to focus, read, and remember information, as well as your senses, sleep patterns, and mood – not to mention physical symptoms such as headaches, fatigue, nausea, dizziness, and loss of speech.
While a concussion is a "mild" traumatic brain injury, no brain injury is truly minor. If you were in a car accident and have any reason to think you might have a concussion, you need to get checked out by a doctor right away – and you need an attorney who can fight for full compensation for your brain injury.
Neck, back, and spine injuries
People hurt in car accidents are almost always in a seated position, and that means the first part of the body subject to the force of impact is the back. Soft tissue injuries such as sprains, strains, and tears can cause significant pain and muscle spasms, and herniated discs can compress nerves to cause pain and weakness. Damage to the spinal cord can cause permanent nerve damage or even paralysis.
When the body comes to a stop, the head keeps moving, which can cause violent forward and backward movement that hyperextends the neck. This causes whiplash, and while many think of whiplash as a minor injury, it can lead to much more significant complications – and be a potential sign of a more serious injury.
Back injuries can cause significant pain and affect your ability to do the things you love. You may need long-term medical treatment or medical devices, plus compensation for your loss of income and quality of life.
Broken bones
Depending on the force of impact and the way the accident happens, a car accident can in theory break any bone in the body. A driver may sustain broken arms or wrists from the force of the steering wheel, for instance, or broken legs may result from parts of the cab becoming crumpled around the legs. Hip, knee, clavicle, and back fractures are all possible as well.
Broken bones (fractures) can take weeks or months to heal and may require surgery to put the bone back together. Even after the cast comes off, physical therapy may be needed to restore strength and range of motion in the affected body part. Between the medical treatment and loss of income, the cost of a fracture can be quite high. Bone pain is also perhaps the worst kind of pain, so the cost of pain and suffering can be substantial as well.
Shoulder injuries
When the shoulder is struck against a steering wheel, door, or other parts of the car, the soft tissues in the shoulder can be damaged, causing injuries such as a rotator cuff tear. More serious impacts can even break bones such as the clavicle. Whiplash, too, can affect the shoulder depending on the extent of damage to the neck.
The shoulder has the largest range of motion of any joint in the body, which means it's complex and quite susceptible to damage. Surgery to repair the shoulder can be complex, and shoulder injuries can cause a significant amount of pain. If you lose strength or range of motion permanently, your ability to work and your quality of life could be affected.
Internal injuries
Again, when the body comes to a sudden stop in a car crash, the internal organs keep moving until they hit something. This can cause internal bleeding or significant damage to the organs, and frighteningly, that damage can be hidden for some time after the crash, especially while your adrenaline is still high.
Internal injuries are another reason why it's so important to get medical attention as soon as possible after a car accident. Seeing a doctor is the best option for your health, and it creates a record of the injury to protect your legal rights. Treatment for an internal injury can be quite costly, especially if surgery is required, and you shouldn't be stuck paying those costs yourself.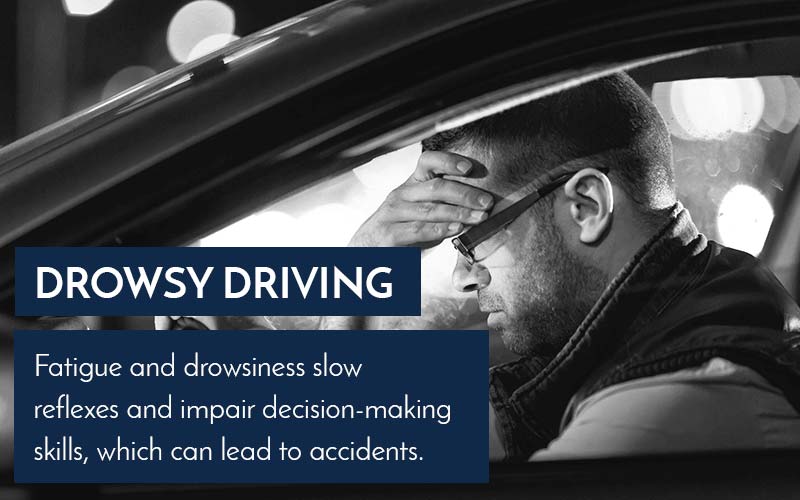 How much is a car accident claim worth?
When you're seriously hurt in a car accident caused by someone else, you should be fully compensated for everything you've lost due to your injuries. The amount of money you can receive from a settlement or court verdict depends on the severity of your injury and the extent to which it has affected your career and everyday life. More severe injuries tend to lead to larger claims, but even less severe injuries, like broken bones and soft tissue injuries, can be worth substantial compensation if they have had a substantial impact on your life. In general, you may be able to recover compensation for economic damages, non-economic damages, and punitive damages.