Nearly 50 Years of Service
The Pajcic & Pajcic Interactive Timeline
1974
Gary and Steve Pajcic founded Pajcic and Pajcic with a goal of providing the best service possible to clients and looking out for the safety of the public. They had faith good results would follow.
1976
Steve Pajcic receives the first of seven consecutive St. Petersburg Times Award nominations as the Most Valuable Member of the State House of Representatives.
1977
Punitive damages awarded in Nassau County jury trial for defendant's fraud. The verdict is affirmed on appeal.
1980
Steve Pajcic develops the idea for, and is the prime sponsor of, a constitutional amendment increasing the Homestead Exemption for all Florida homeowners from $5,000 to $25,000.
1985
$2.5 million verdict for factory worker's loss of leg in a product liability lawsuit for unsafe design of a conveyor system.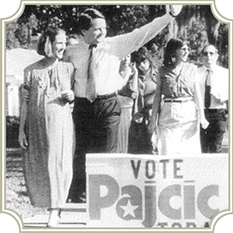 1986
Steve Pajcic wins the hotly contested Democratic nomination for Governor but is defeated in the general election and retires from politics.
1991
$8 million verdict for a construction worker who suffered brain injury from a fall because of third-party negligence.
1993
$1 million charitable gift for scholarships for Paxon High School graduates. Within four years, UNF has 35 Pajcic Scholars.
1995
Gary and Steve Pajcic run a successful campaign for Nat Glover, who becomes the first African-American Sheriff elected in Florida since reconstruction.
1997
After five successful appeals, $7 million from seven different defendants for a brain injury to a young software executive. The lawsuit resulted in new signs marking the entrance and exit.
1997
Senator Bob Graham appoints Gary Pajcic to the Federal Judicial Nominating Commission.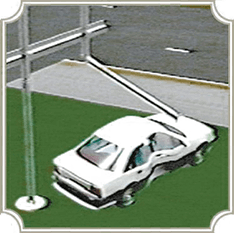 1998
$3.4 million from sign companies because their sign posts did not break away as intended. The lawsuit results in new DOT safety procedures throughout Florida.
1999
Recall of Firestone tires on Ford Explorers two weeks after nationwide publicity surrounding Pajcic & Pajcic's filing of two wrongful death lawsuits against Ford and Firestone.
2000
A multi-million dollar malpractice recovery for a medication error from a decimal in the wrong place. The surgeon agrees to change his discharge procedures as a condition of settlement.
2001
$2.1 million verdict for a child's drowning due to inadequate fencing around an apartment pool. The lawsuit gives needed publicity to the number one killer of Florida children under five years old.
2002
$2.5 million for the family of a 65-year-old Jacksonville woman who burned to death in her car after a crash. Newer models have safer fuel tanks.
2002
$1 million donation for teacher bonuses at Annie R. Morgan Elementary School. Within two years, the school's FCAT grade goes from F to A.
2003
In what may have been the first State Supreme Court decision of its kind in the United States, Pajcic & Pajcic successfully fought to hold a utility company responsible for failing to keep its streetlights operating properly.
2004
$3.2 million Federal Court verdict holding FAA 65% responsible for a plane crash in fog that enveloped Jacksonville International Airport.
2005
$10 million verdict for a young wife's death from a Ford Explorer roof crush. Federal regulations have since doubled the strength requirements for SUV roofs.
2006
Georgia doctors pay $1.2 million for ignoring a CT scan that could have saved the life of a young father.
2006
Gary Pajcic donates $100,000 to fellow Seminole Warrick Dunn and $100,000 to Gator Danny Wuerffel for their charity programs in New Orleans following Hurricane Katrina.
2007
Homebuilder agrees to a confidential settlement for a Mexican laborer who was left a quadriplegic. This enables him to return home to live with his family.
2008
$8 million in settlements for a paralyzed young man. Signs have since been changed to provide earlier warning of the dangerous overpass.
2009
Apartment complex pays $1.7 million to the family of a teen who was killed by a stray bullet.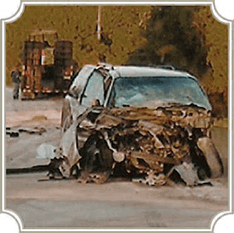 2010
$5.2 million verdict is double the insurance company's final offer for a truck crash in Flagler County that killed an elderly woman.
2011
$12.9 million verdict for injuries to high school student caused by a log truck making a U-turn on U.S. 1.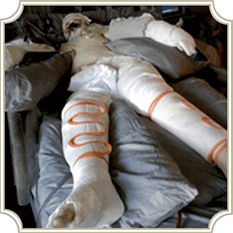 2012
Consumers burned by explosions of liquid candles receive settlements. All manufacturers recall their products, but some retailers continue to sell containers and fuel, resulting in horrific injuries and another lawsuit. One exploded causing catastrophic burns to our client. She receives $8 million in settlements.
2013
$2 million recovery for the family of a young wife and mother who was killed by a big truck that recklessly swerved to avoid a car entering U.S. 1.
2014
The Pajcic family doubles down on its charitable giving in pursuit of educational opportunities for all Jacksonville youth. The latest contribution is a gift of $2 million from Anne and Steve Pajcic to Edward Waters College.
2014
Poorly designed construction project off I-10 leads to devastating crash and nearly $3 million settlement for our permanently injured client.
2015
Taxi driver's insurance refused to pay $125,000 policy limits to our injured client. We go to trial and jury awards $1.4 million verdict.
2015
The football field at Episcopal High School is named in honor of Gary Pajcic and his longtime friend Charlie Hunt.
2016
$9 million in settlements to the family of a log truck driver killed when another logger sped through a construction zone.
2016
Jury awards nearly $19 million to client critically injured outside iconic bar.
2017
When Hurricane Irma and Hurricane Maria devastated Florida and Puerto Rico, the Pajcics donated $150,000 to the Jaguars Foundation to go toward relief to the hardest hit areas.
2017
The sinking of the El Faro was a tragedy that gained worldwide attention. We reached confidential settlements for two Pajcic clients who lost their spouses aboard the cargo ship.
2018
Our confidential settlements over the past two years totaled more than $100 million in cases including crashworthiness and medical malpractice. These are important to our firm, as they ultimately result in more safely designed vehicles and safer hospital procedures.
2019
Curry Pajcic is named Florida Trial Lawyer of the Year by the American Board of Trial Advocates. His accomplishments that year included a $4.3 million verdict after a distracted driving accident.
2020
An 8-figure settlement for a man left paralyzed in a truck accident, reached less than five months after the crash.
2021
A $1 billion verdict against two trucking companies after an 18-year-old driver was killed in an accident while stopped in traffic due to a massive backup on Interstate 95.
2022
A $9 million verdict against Starbucks after a woman was seriously injured in a crash caused by the dangerous design and setup of its drive-thru.