Lane Departure Warning Systems Prevent Accidents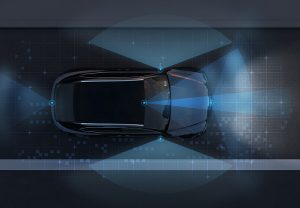 In recent years, auto manufacturers have been incorporating many new safety features into their vehicles. One such feature is the lane departure warning system. If a car equipped with this system travels over the yellow middle line and into the path of oncoming traffic, this system will alert the driver who can then return to their lane before an accident happens.
Jessica Cicchino, the vice president of research with the Insurance Institute for Highway Safety has been researching the effectiveness of different auto safety features, including lane departure systems. When this system is activated and used correctly, Cicchino's research found, it can indeed help prevent an accident. According to her report, IIHS research found that lane departure warning systems can decrease injury causing sideswipe or head-on collisions by as much as 21%. "Given the large number of fatal crashes that involve unintentional lane departures," Cicchino said, "technology aimed at preventing them has the potential to save a lot of lives."
There were more than 370,000 auto accidents throughout the state of Florida in 2015 alone. If every car in Florida had been equipped with the lane departure systems then, using the statistics from Cicchino's report, as many as 74,000 accidents may well have been prevented. However, this system does not always work. If, for instance, the middle line is obstructed in some way, the system might not alert the driver in time to prevent an accident. And if the driver disables the system, it provides no protection at all.
Technology Can't Replace Attentive Driving
Lane departure warning systems, as well as blind spot detection and other safety features, can prevent accidents when they are used correctly, but even with these systems, drivers have the responsibility of keeping themselves and others safe on the road. Drivers must still be aware of their position on the road and check their blind spots regularly. The best way to prevent an accident on the road is for all drivers to pay attention to their surroundings and keep their eyes on the road.
If you or a loved one has been injured in a car accident, contact us. We offer a free consultation with one of our attorneys. Regardless of what safety features a car has, if you've been involved in an accident, you deserve a team with 310 combined years of experience.