Our Staff
The Law Firm of Pajcic and Pajcic takes great pride in its work. We credit our success to the tireless efforts of our staff members. Each employee at our law firm works hard to build the strongest possible legal cases and provides each client with exceptional, personalized service.
You'll notice the difference the first time you meet with members of our legal team. We never take anything for granted and will keep you informed about the progress of your case every step of the way. Since our law firm was founded in 1974, our goal has remained the same – to provide the highest-quality legal representation to members of our community and to people throughout Florida, South Georgia, and throughout the entire country.
Meet our staff members
Each employee at our firm brings a wealth of knowledge and expertise to every case we handle. Below, you can learn more about each staff member at our firm:
Nancy Andujar
Nancy has been with the firm since 2005. She is a paralegal who works on discovery and trial preparation. In 2013, she obtained her Technician license and then her General Class license for ham radio operation with the purpose of helping during disaster relief work. She loves to travel and learn languages. She is currently focusing on learning Chinese. 再见!
Vicki Brown
Vicki started at the firm in 1999 and takes care of all the "details." She handles everything from the mail to ordering supplies to making sure things run smoothly at the office. Vicki loves collecting stuffed animals and has been known to take in "strays" so that there are never any unwanted toys.
Sonya Corse
Sonya has been working as a paralegal for personal injury attorneys since 2004. She is a Florida Registered Paralegal and earned a degree in Criminal Justice from the University of North Florida. She loves spending time with her three sons and mini schnauzer. Sonya thrives on her daily workouts and her hobbies include anything to do with the outdoors such as fishing, kayaking, and hiking. She has trekked across large stretches of The Appalachian Trail including all of Georgia.
Susan Farmer
Susan first came to the Pajcic Firm in 1994 as a pre-suit assistant for Gary Pajcic. She recalls how he always thought of her as a sister, and she knows all her co-workers are like family. Susan also adores spending time with her non-work family, especially her eight grandchildren. She treasures frequent trips to Disney World over the years. The best part about her job is being able to truly help people who are hurting.
Debbie Frick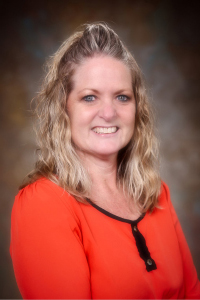 Debbie started at the Pajcic Firm in 2021 along with attorney Janeen Kirch. Debbie was Janeen's first assistant at the State Attorney's Office and they have been working together since 2007. Debbie likes camping and hanging out at the pool. She describes herself as a "homebody." She especially loves spending time with her young grandson.
Maggie Glennon
Working on personal injury cases is a world away from teaching kindergarten, but Maggie Glennon is finding both fields are filled with many life lessons. Maggie joined the Pajcic firm in 2023 as a legal assistant in the pre-suit department. Before coming to Pajcic & Pajcic, she taught science and math to multiple grade levels. She said although the jobs are very different, both require patience and empathy. Maggie explains that every student deserves individual attention and so does every client. Maggie and her husband Kevin spend their free time playing cards with friends and family, and hanging out with their rescue dog Hooch.
Alana Hartley Watson
Alana worked in the legal field for more than two decades before joining Pajcic and Pajcic in 2018. She is a legal assistant/paralegal in the pre-suit department. Alana's passions include raising chickens (co-workers often get the benefit of extra eggs) and tending to her flower and vegetable gardens, fishing, and "Do it Yourself" home projects.
LaNell Haynes
LaNell began working at the firm in 1996. There's a running joke in the office that when she asked Founding Partner Steve Pajcic for a job, he said "yes" and has not been able to say "no" to her since. LaNell is now a specialized paralegal in the pre-suit department. She loves traveling and spending time with her husband and 6 grandchildren.
Tiffany Hendrix
Tiffany is a specialized paralegal who came to the Pajcic Firm in 2015. Prior to that she was a Child Protective Investigator with the State of Florida and had been an Assets Protection Manager with a major shopping chain, tasked with investigating internal and external theft. Tiffany is a University of Florida graduate, so she loves the Gators. She also enjoys baking, working out, reading, and spending quality time with her husband and children.
Nickey Kelly
Nickey has been in the legal field for more than two decades. She is a certified paralegal who joined the Pajcic Firm in 2016. Nickey has a big heart for those less fortunate. She founded the Ernestine Williams Foundation to help those who are down on their luck get back on their feet. She also can be seen frequently feeding and clothing the homeless. She is First Lady of the Breakthrough Center Church.
Antonio Kirkland
Antonio started at the firm in 2004. He proved himself to be indispensable to the firm and was promoted to the executive team and is an office administrator. Antonio is the firm's go-to guy for any tech questions. He also handles all the documents during trials. He loves sports, fishing, and family.
Rose Koch
Rosed joined the firm in 2014 as a litigation paralegal. Rose grew up in Iowa and sang in a Nashville trio. She loves horseback riding and volunteers her time helping veterans and the homeless.
Noël McKinney
Noël McKinney started at the Pajcic firm in 2022 as an intake specialist and receptionist. Her genuine concern for others is a quality she utilizes every day while assisting clients and visitors to the firm. Noël enjoys spending time with family and friends. She was a competitive weight-lifter in high school and still tries her hand at pumping iron from time to time. Noël also loves shopping and we can tell that cute shoes and purses are her favorites.
Cameron R. Milton
Cameron is an intake specialist who came to the Pajcic Firm in 2016. Cameron spent many years volunteering at Arc, which empowers people with special needs, like her beloved uncle. She enjoys being near the beach and water and is extremely proud of her three children. She appreciates life's twists and turns, like rediscovering her first love decades later. They got married in 2021.
Damon Otto
Damon started at the firm in 1996 and has risen to the position of chief financial officer. He is also part of the firm's executive team. He is an avid fitness enthusiast and our resident health guru. If you walk by him with a cookie, be prepared for the evil eye.
Molly Peters
Molly is from upstate New York, but she has been living in Jacksonville since 1997. That was also the year she started working in the legal field. She has been an assistant for both plaintiff and defense attorneys, but very much prefers helping the injured as opposed to the insurance companies. She enjoys traveling, especially on cruises, and spending time with her husband and adult children. If you hear someone singing at the firm, that might be Molly belting out a random tune that pops into her head.
Jeanne Raso
Jeanne first started at the firm back in 1980. She prepares documents and does discovery for our cases and works directly with clients. She loves to travel, read and discuss the Bible.
Cindy Reddad
Cindy joined the firm in 2018. In addition to a paralegal studies degree, she holds a bachelor of science degree from Florida State University in sociology and international affairs. Cindy is fluent in Spanish and loves traveling the world with her husband. She enjoys anything to do with health and fitness. Cindy is also known for having a big heart for others. She donated food on a regular basis to a local food bank during the pandemic.
Sandy Reddish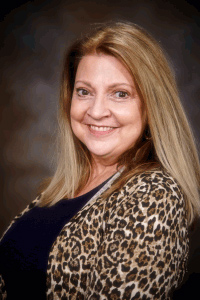 Sandy has been a legal assistant and paralegal with the Pajcic firm since 2005. She enjoys reading and watching any type of documentary, especially those with a focus on crime and mysteries. She takes great joy in simple things, like hanging out with her family.
Monica Robinson
Monica joined the Pajcic Firm in 2005 after working as a legal assistant in state government and on the defense side. She is a certified paralegal and holds a bachelor's and master's degree in criminal justice. Monica graduated with her master's in May 2020 at the same time her twin daughters graduated from high school. She enjoys reading, singing in church, and spending time with her family. Monica is thankful she has the opportunity to assist clients and work with a team dedicated to helping others in our community.
Eva Scott
Eva first worked at the firm in 1996 as a teenager in the copy room. She returned with an English degree from UNF and has been promoted many times and is now an office administrator and part of the firm's executive team. Eva enjoys board games, round weaving, reading, volunteering with her church, hanging out with her family, feeding the birds, and listening to true crime podcasts.
Catrina Stewart
Catrina has been with the Pajcic Firm in a variety of roles since 1991. She is now one of our intake specialists. Catrina enjoys working out and playing tennis, basketball, and softball. She also got involved with karate with her children and she made it to 1st degree brown belt. She has been a swim instructor, lifeguard, and team mom. As you can probably tell, Catrina especially loves activities that can involve her husband, son, and daughter.
Matt Stilwell
Matt is a legal assistant who came to the firm in 2019. His passion is doing home renovations and he can build and fix just about anything. Matt is also a history buff, especially when it comes to Jacksonville's past. He is also well-versed in architectural styles and he enjoys hiking trails.
Renée Stringer
Renée is an intake specialist who has been with the firm since 1994. She has worked in almost every department. She is a documented native Floridian having traced her roots back to 1839. She enjoys spending free time on the Suwanee River and visiting her grandchildren.
Elizabeth Stroud
Elizabeth worked at a defense firm with attorney Tad Griffin some three decades ago and both came together to the Pajcic Firm in 1994. The legal assistant loves spending time with friends and family, including her husband, sons and stepsons and two cats. She prefers cats over dogs because of their independence and the cats don't bark! You may be surprised to know that Elizabeth is a thrill-seeker, particularly when it comes to roller coasters. As she puts it, "The crazier, the better!"
Michelle Sweeney
Michelle is a legal assistant who has been with Pajcic & Pajcic since 2005. She enjoys her co-workers, the family atmosphere at the firm and loves her job. Although she does have a highlight from her previous employer when she spoke to James Earl Jones on the phone. (Of course, she recognized his voice right away!) Michelle is proud of her three children. In her free time, she enjoys bowling, dancing, and going out to dinner and movies.
Vickey Torres
Vickey is a native New Yorker who joined the firm in 2019. She provides support assistance to our legal teams. She is proud of her mother who served as a sergeant first class in the Army. Vickey is always willing to volunteer for any Pajcic event or project. She loves spending time with her family, especially her teenage daughter.
Alyssa Wear
Alyssa has been working as a legal assistant in the personal injury field for more than a decade. Her husband serves in the Navy as a missile technician chief. They have two young children, and all love taking trips to Tennessee. Although she admits it can be stressful, she enjoys watching her husband and son compete in local motocross races.
Sabrina Williams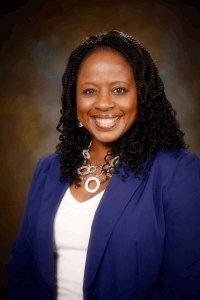 Sabrina started at the firm in 1999 on the same day as Curt Pajcic. She had been a paralegal for both Curt and Curry Pajcic at the State Attorney's Office. When she heard there was an opening at the Pajcic Firm she immediately applied. Prior to that Sabrina was a Senior Airman in the Air Force and that's where she met her husband. She loves to go on cruises, do crossword puzzles, read, and spend time with her twin sister.