Back in the Saddle for Injured College Student After More Than $1 Million Settlement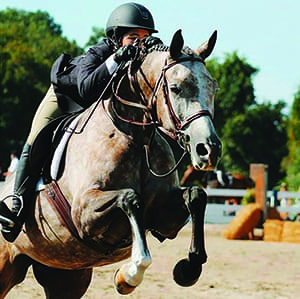 Lia was an accomplished athlete who excelled at every sport she tried. Her love of horses led her to become a competitive equestrian, racking up honors on a national level. Lia was also focused on academics. The Jacksonville teen was a Merit Scholar Finalist studying Information Systems Management at Auburn University with a goal of graduating in three years.
Her hopes and dreams came to a halt not far from the campus in Alabama when a business van crossed the centerline and hit Lia's vehicle head-on. It took rescuers more than an hour to cut Lia out of her
car. Lia was rushed to a trauma center where she underwent operations to repair fractures in her hip and ankle. Surgeons inserted hardware to put her shattered bones back together. She was devastated that she was forced to withdraw from college as she began a long road to recovery.
Pajcic & Pajcic's team was brought in, and investigators were able to recover the black box from the defendant driver's van. They discovered he actually increased his speed just before impact and intended to prove he fell asleep at the wheel, even though it was just 3:00 in the afternoon.
At mediation, the defendants agreed to a settlement totaling over $1 million.
With Lia's drive and work ethic, she still found a way to graduate from college early. Despite her injuries, she was determined to get back in the saddle, and she is now able to feel the joy and freedom of riding her beloved horse again.