Injured Biker Switches to Pajcic Firm and Recovers Over $ 1 Million More than Previous Offer
Eddie was just riding his bicycle in Jacksonville on a clear February day when his life changed forever.  He was wearing a brightly colored helmet and saw that a car was just leaving a drive-through window. Eddie saw the driver's face. The cyclist had the right-of-way, so Eddie proceeded. The driver claimed that he looked to his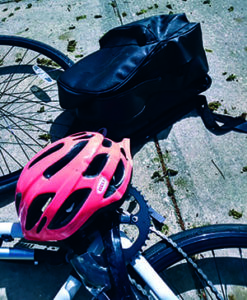 left for oncoming traffic, and he never saw Eddie on his bike. The driver ran right over Eddie, dragging him beneath his car. A witness repeatedly yelled, "You've run him over!" and the driver finally stopped. Eddie was trapped beneath the car being burned by the hot underside.
Eddie had a long list of injuries including multiple broken bones that needed surgery for the placement of hardware. He also had a collapsed lung and suffered first, second and third degree burns over many areas of his body, requiring painful debridement treatments.
Eddie hired an attorney to help him pursue legal remedies but grew dissatisfied and turned to Pajcic & Pajcic after seeing news coverage of one of their clients with similar injuries. Eddie explained that he felt all the stress was finally taken off of him. "The difference with the switch from my first attorney to Pajcic & Pajcic is night and day. They went above and beyond with making the right moves to both maximize my recovery and have us prepared for trial."
In addition to suing the driver, Pajcic investigators found that the business he was leaving did not properly maintain hedges and bushes on its property, making it difficult for customers to see while exiting the premises and endangering bikers like Eddie.
Pajcic & Pajcic was able to reach a settlement for $1.65 million with the defendants. Eddie was grateful he ended up finding the right legal team. "I hold them in the highest regard for pursuing the justice I deserved. I am tremendously blessed to have them take over my case when I needed them most."