4.3 Million Dollar Verdict in Distracted Driving Case
Jane Doe had just graduated from Clay High School, where she had been an honor student and a cheerleader.  She and her friends from church were returning from watching 4th of July fireworks in St. Augustine, but she never made it home that night. Another teenager, who was driving while
distracted, made a left turn in an intersection right in the path of Jane's car. Jane was buckled in the backseat. She suffered injuries that would change her life forever.  She underwent emergency surgery that night and again the next day that included removing part of her intestines.  She also suffered elbow fractures and fractures of her eye socket.
A relative of hers, who is an attorney in Georgia, knew of the reputation of Pajcic & Pajcic and referred her to the firm. The insurance company did not meet Pajcic & Pajcic's offer of a presuit settlement for the policy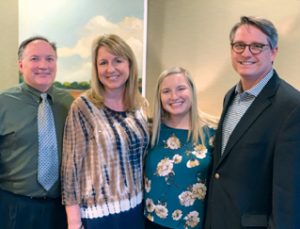 limits. Then, after suit was filed, they turned down Pajcic & Pajcic's formal proposals for settlement, so the case proceeded to trial.
The Duval County jury returned a verdict of $4.327 million. Finally, at a post-trial appellate mediation, the insurance company agreed to a settlement of just under $4 million, way more than its policy limits and the Pajcic proposals for settlement.
Jane was able to go college, with the help of friends who carried her books for her. She is now an
elementary school teacher. She survived, but both the physical and emotional scars of that day will always remain.
Jane hopes this is a warning to all drivers to pay more attention. In her words, "Please put the phone down."